I was just watching the Canadian television show "Continuum" and noticed something very interesting. Half way through the episode, a character shows video footage off a tablet… What does this tablet have? The Windows logo as a back-lit button!
On the eve of two major announcements both from Microsoft and Nokia, could this be a marketing/advertising blitz?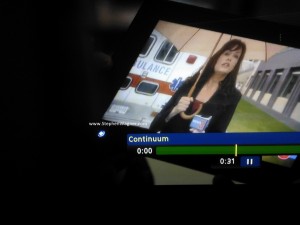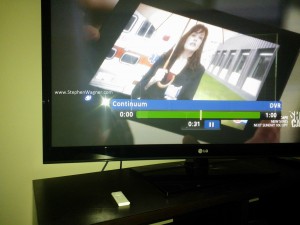 I'm taking credit for spotting this!