Last month (February 16th 2020) we were lucky enough to hike Prairie Mountain in winter. As an avid summer hiker, winter hiking is new to me, and this trail was perfect to get accustomed to winter trails. It's a safe trail and I'd highly recommend it.
The trail was moderately busy and we started it a touch later in the morning. To do this hike in winter, you'll need ice grippers, yaktrax, or ice spikes. The beginning of the trail is extremely icy, but this is only at the beginning for a brief amount of time.
The hike is located in Elbow falls and Kananaskis Country in Alberta. The trail head is semi-hard to find after your cross the road gates.
As you can see, the views and scenery are absolutely beautiful. The mountains all have white caps as it's the middle of winter.
Our hike:
Elevation: 700m
Distance: 7.87KM (4.89mi)
Moving Time: 2 Hours 51 Minutes
Total Time: 4 Hours 51 Minutes
Hiking Trail Video
This first video is the full hike, shortened.
Hike Highlight Pictures
Even as you start early on in the hike, you are greeted with magnificent views, like below.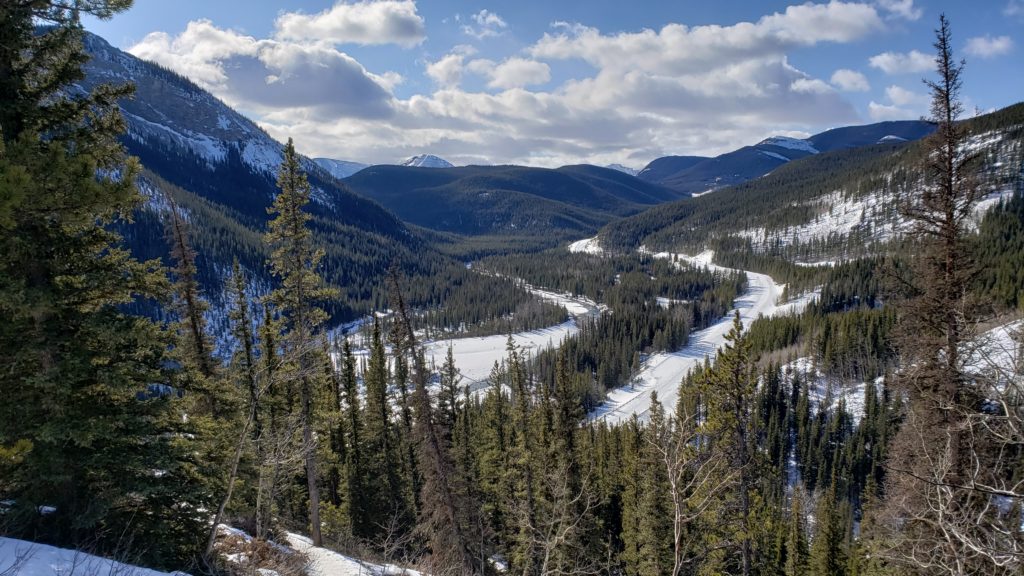 Hike Photo Gallery
See below for the photo gallery from the hike!