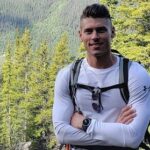 Looking for Managed IT Services? Need monitoring, management, and IT Support? I can help!
With numerous years of experience providing Managed Services, my company has helped numerous organizations maintain their IT environment providing IT Managed Services.
Whether you're a small 15 person shop, or an organization with 400 employees, my company has offerings available to suit your needs.
Click here for more information on Managed IT Services my company provides.
Managed IT Services
Our Managed IT Services offerings generally focus on the following.
Solution Design

Design the Network from the ground up, including Servers, Software, Network, Devices, and technologies.
Incorporate special situations such as remote offices, branch offices, and home offices.
Secure the solution to avoid cyber security incidents and intrusions.
Ensure that the technology meets the business requirements and not the other way around.

Implementation

Implement the solution above to the point of 100% functionality (no issues) to establish a baseline with the expectation to maintain it.

Manage

Manage the environment to maintain the baseline established above.
Keep the environment up to date (software patches and upgrades).
Continuously secure the environment.

Monitor

Monitor your IT environment to ensure uptime.
Detect issues when they arise and resolve as soon as possible (often before users notice or report them).
Monitor cyber security threats and react.

Support

Support your users, and staff, (and if applicable, IT staff).
If you already have a solution in place, great! We can manage, monitor, and support your existing solution!
Availability
While we are headquartered in Calgary, Alberta Canada, we provide Managed IT Services to surrounding areas and across Canada.
We can also supplement your existing IT staff and welcome customers internationally.
Rates and Billing Information
For rates and billing information please contact us. Our contact information can be found on our Corporate Website.