Well, woke up 10 minutes ago to find that my Nokia Lumia 900 notified me that new Windows Phone updates were available. Notification is for Windows Phone OS Version 7.10.8860.142 on my Canadian Rogers Branded Nokia Lumia 900.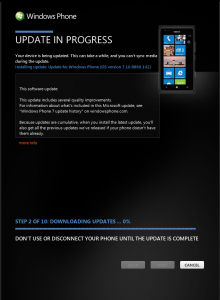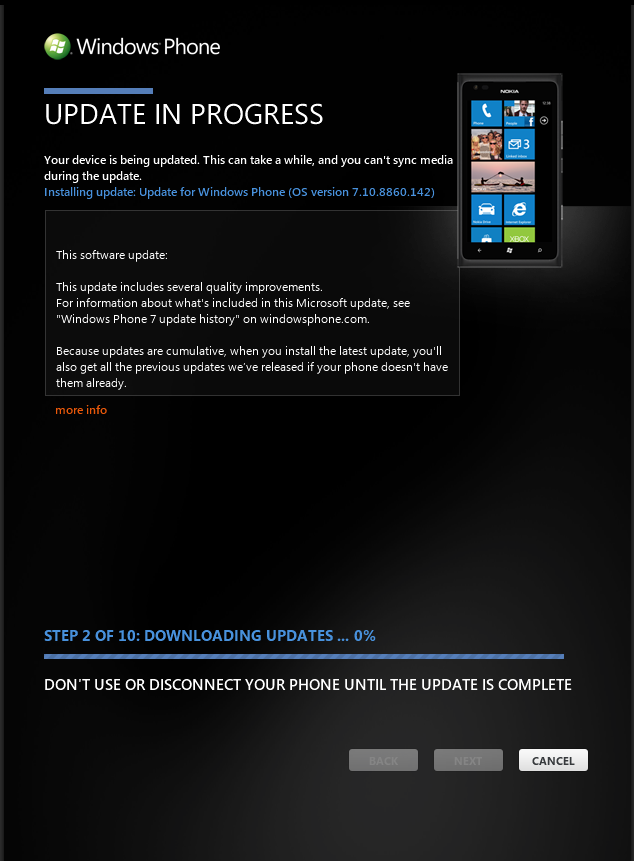 I've tried using Google to find out what the update includes, however information is limited. After installing this update, another new update was also available and automatically started to install: OS Version 7.10.8862.144). Right now I'm just finishing up the second.
You'll notice how the cancel button is usable on the first update, while it's not on the second. I'd bet money on the fact that the second update is in fact a firmware update versus software update (or maybe both).
I'm thinking one of these updates contains bug fixes for the live tiles and other fixes, while the other may fix the Bluetooth Sharing app. Let me know if any of you notice any additional fixes/features. Happy Updating! I'll update when I find things out and finish the updates.
UPDATE: Just finished installing both updates. Bluetooth sharing still does not work (says I have to do a update on the phone, however no more updates are available). Can't confirm this fixes the Live Tiles "Issue" (I've never had the issue so I can't comment).