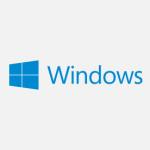 Yesterday, December 12th 2019, I powered on my Windows 10 1909 workstation to see that the start menu wasn't working, along with the notification tray. I could launch programs from the taskbar, but search, start, and notifications were not functioning.
Since my workstation is running as a VDI instance, I checked vSphere and noticed the VM was running at extremely high CPU. Inside of the workstation, I opened up the event log and found numerous errors pertaining to the User Shell Experience, as well as multiple Windows 10 apps (UWP apps).
I tried to troubleshoot this using multiple methods found online on google. It sounds like this is a common issue for the past couple months, but no one has been able to find a fix.
Finally, after 14 hours of frusteration, I finally decided to restore the workstaton (VM) from a snapshot backup the night before. Powering it on the start menu was working. I installed some updates and everything is still working great.
If anyone has any information on this, please post it in the comments! I was surprised this isn't easily fixable and actually required a restore from backup. I'm assuming numerous others are experiencing this issue.