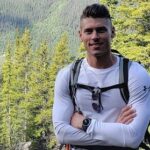 If you're looking for consulting, help, advice, or assistance with Microsoft products and solutions, I can help!
With numerous years of experience I've helped many organizations with their Microsoft based Infrastructure. This includes assistance with implementation, managing, maintaining, supporting, and troubleshooting.
Click here for information on my rates and billing information.
Microsoft Consulting Services
To give you an idea as to how I can help, please see some examples below as to the work and services I have provided.
Microsoft Windows Server
Microsoft Exchange
Remote Desktop Services (RDS/RDSH, formerly TS)
Microsoft 365 (Office 365)
Active Directory
Azure AD
Windows Server Update Services (WSUS)
Networking
Group Policy Objects
Integration
Microsoft Windows Server
Whether it's deploying new basic services, complex solutions, or troubleshooting Microsoft Windows Server, I can assist.
I have been familiar with every version of Windows Server starting from NT 3.5 through to Windows Server 2019.
Microsoft Exchange Server
I have provided extensive support to organizations requiring help with Microsoft Exchange.
Whether it's deploying new servers, troubleshooting existing servers, or migrating to new servers, I can help.
Please see the list below for common engagements where I have assisted with Microsoft Exchange:
Microsoft Exchange Implementation
Microsoft Exchange Migration (Upgrade)
Microsoft Exchange Certificates (Assign, renew, troubleshoot)
Exchange Authentication
General Microsoft Exchange troubleshooting
Remote Desktop Services
Looking to deploy Remote Desktop Services (formerly known as Terminal Services), or experiencing issues with your RDS environment? I can help with that!
I have implemented, managed, and assisted with numerous Remote Desktop Services environments.
I have extensive skills with the design, implementation, management, and support of these environments, as well as expertise with application compatibility, printing, GPOs, and troubleshooting issues.
Microsoft 365 (Office 365)
An organization can run in to numerous issues when implementing or managing Microsoft 365 (or Office 365). These can include issues with Active Directory integration (AD Connect), license management, installation in RDS environments, and more.
With experience implementing, supporting, and managing these technologies, I can assist with your M365 and O365 environment.
Active Directory
In the past I have rolled out and assisted with numerous Active Directory implementations. These Active Directories have consisted of very simple single domain controller implementations, as well as numerous multiple DC domains and forests with multiple site/locations.
I have assisted with designing the implementations, sub-services (Windows Services), as well as troubleshooting AD issues.
Availability
I am available locally as well as internationally to provide Microsoft Consulting services. Whether you're having a single issue you need help with or require a long-term Microsoft resource, I'm here to help!
Additional Microsoft Content
And if you haven't had a chance, please take the opportunity to view some of the content and blog posts I've created covering Microsoft products and solutions.
Rates and Billing Information
For rates and billing information, you can head over to the "Hire Stephen Wagner" page on my blog. Don't hesitate to reach out if you have any questions.