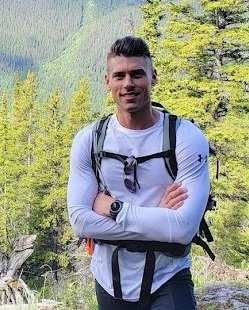 Stephen Wagner is an IT Service and Solution Provider, Managed Services Provider, Tech Blogger, and Entrepreneur. He is 33 years old, lives in Calgary, Alberta, and frequently spends time in Vancouver British Columbia, Irvine California, and Los Angeles California. Stephen is also the President of Digitally Accurate, an IT Services and Managed Services Provider in Calgary, Edmonton, and Vancouver and has been in business for over 14 years.
Stephen has over 18 years of experience in the IT industry and has assisted over 100 businesses develop and execute their IT strategy since the inception of Digitally Accurate Inc. in July of 2006.
Download Stephen Wagner's Resume here
Stephen Wagner's Biography: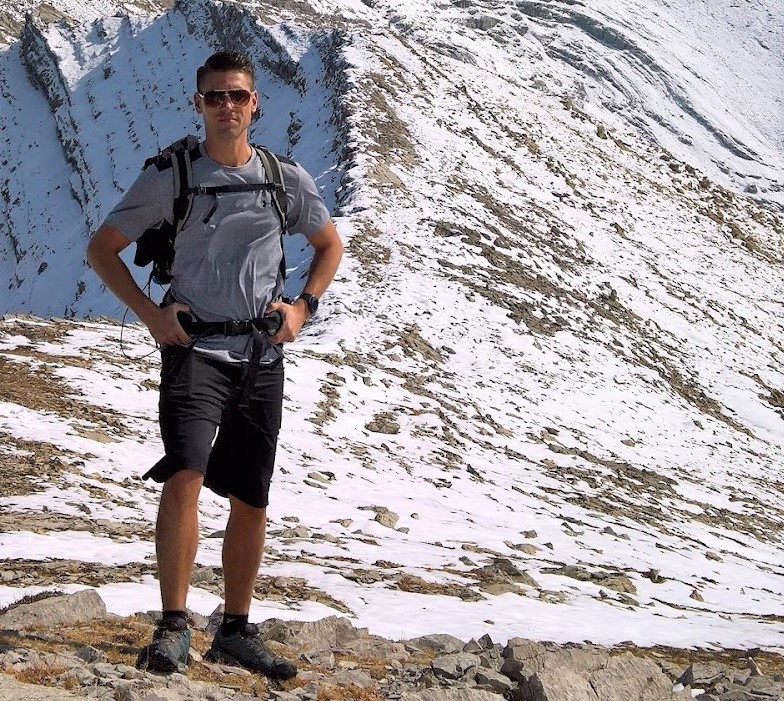 Born and raised in Calgary, Alberta (3rd generation), I've had the pleasure of also living in North Vancouver and Maple Ridge in British Columbia, before moving back home to Calgary.
I started out very young with technology. My father owned numerous Computer/I.T. companies over the years doing everything from business systems, to Point of Sale solutions. Growing up I had access to business hardware, software, and pretty much all the fun stuff that comes with it.
First memories I have go back to the days of Windows for Workgroup 3.11, NT 3.51, and Unixware around the age of 7. It was around this time that I really started my passion with computers and technology. I still remember how amazed I was when the NT 4.0 beta was released. I was fully building computers at this age (and my father was getting me to help with building systems and rolling them out to clients).
My main obsession was with networking. I found the premise of connecting computers to a large network and sharing information very fascinating, whether it was talking and chatting, sharing files and data, or playing multiplayer games. Around the age of 10 I was already wrapping IPX/SPX inside of TCP to play LAN games over the internet against other players, and had developed a thorough understanding of network technologies.
Shortly after this, my fascination with Linux started. I picked up my first copy of RedHat Linux 5.1 when I was 11 years old from a book purchased at a bookstore. And so began my dive in to the Linux world (I can't tell you how many nights were spent doing live FTP installs over dial-up connections to get the latest versions of Linux).
Over the years I learnt about domains, active directory, clustering, and got more interested in business applications, infrastructure, and internet services.
Age 13 through 17 were spent learning about internet services, wireless services (and wireless hacking), bettering my knowledge of Linux, and more business infrastructure services. At 16 I could fully configure a Windows 2000 Advanced Server with all of the add-ons/roles enabled and configured (AD, Exchange, FTP, Telnet, Remote Installation services, DHCP, DNS, Clustering, etc…).
Around 17 years old I really started to dive in to Single Board Computing (using alternative architectures such as ARM and MIPS), and wireless technologies. I started off with a Soekris Net4801 board, doing remote PXE installations of RedHat Linux using PXE and NFS. I also picked up specialize wireless cards and specialized wireless antennas (learning about promiscuous mode on wireless cards, long range wireless links, and customization of wireless technologies to permit long range links). Over the years I also made it a hobby of installing/hacking Linux on everything I could (proprietary firewalls, Xbox, Wireless Access Points, etc…). I can't verify this, but I think I was one of the first people to get the Redhat 9 distribution running on the First Generation Xbox.
Upon graduating high school in 2004, I initially was pre-accepted in to Electrical Engineering, however decided against immediately going to university so that I could get a job and save up beforehand.
My first big jump in to business was in 2004 as I was brought onboard with a major homebuilder as an I.T. Specialist.
During my time there, within 2 years I was promoted numerous times first to I.T. Coordinator, and finally to I.T. Manager. I managed over 80 workstations deployed across two offices (in Calgary and Edmonton), and over 20 sales centers split between the two cities. The technologies I implemented, managed, and supported included Windows Server 2003, Citrix, Terminal Services, SQL Server, and a number of Line of Business applications specific to the industry.
During this time, I fell in love with business and business I.T. infrastructure. After 2 years I resigned from my position to start my own IT Services business (at the age of 19).
For over 10 years I have provided I.T. Infrastructure services and solutions for the SMB and enterprise markets, specializing in Virtualization, Line of Business applications, ERP/CRM solutions, Storage, Security, and I.T. Management. In 2008 we started to provide Managed Services.
Interests:
Computers (Windows, Linux)
Systems Integration (The beauty of systems and networks that are integrated and communicate)
Wireless Technologies (Device hacking, reverse engineering, long range links, open source hardware)
Single Board Computers (SBCs, SBC Development)
Mobile Platforms (Windows 10 for Mobile)
All kinds of tech
Mountain and Road Biking
Hiking
Running
Electronica Music (House, Hard House)
Automotive (Daytime driver is a 2015 Mercedes CLS63s AMG)
Specializations:
Infrastructure
Systems Integration
Solution Architect
Virtualization (vSphere, ESXi, VDI)
Disaster Recovery
HP Hardware (Proliant Servers, SANs)
Storage (iSCSI, SAN, NFS, NAS)
Managed Services
Hardware:
Samsung Galaxy S8+ (Main Phone)
Microsoft Lumia 950XL (Dual SIM) (Used for taking Pictures)
Nokia Lumia 1020 (Insider Fast Build Flight) (Backup Phone)
Microsoft Surface Pro
Lenovo X1 Carbon 2015
Experienced with:
Infrastructure design, implementation and support
Solutions Architecture and design
Virtualization (vSphere 5.x, vSphere 6.x, Horizon View 7, VDI, iSCSI, HP MSA 2040 SAN)
Desktop Virtualization (VDI)
Microsoft Azure (Azure AD Connect, Azure VPN to Corporate LAN)
Disaster Recovery (Tape Libraries, Disk Backup, special requirement backups for databases, etc…)
Branch office deployment
Wireless Point to Point (Linking buildings)
Wireless Point to Multi-Point (Warehouse wireless)
Linking multi-sites using fiber optics
Line of Business Implementation and Integration (Accounting, Estimating, Purchasing, Scheduling, etc…)
Remote Access Solutions (Linking multiple branch offices to HQ, or remote access for employees from home)
Mobile Devices (Windows Phone, Windows Mobile, Apple iPhone, BlackBerry, Blackberry Enterprise Server)
Workstation Management Technologies
IT Workflow and IT Support Development/Management
Line of Business Applications (Directional Drilling, Home Sales, Shop Management)
Software Implementation, Integration, and Support Experience:
Microsoft Windows Server 2000, 2003, 2008, 2008R2, 2012, 2012 R2, 2016 (and Server Core)
Microsoft Windows Small Business Server (SBS2008, SBS2011)
Microsoft Exchange Server (2007, 2010, 2013, 2016)
Microsoft SQL Server (2005, 2008, 2008R2, 2012)
Microsoft Office 365
VMware vSphere, ESXi, Horizon View, VDI
RedHat Enterprise Linux
Symantec Endpoint Protection (and Protection Suite)
Symantec Mail Security for Exchange
Sophos Unified Threat Management (Sophos UTM Firewall)
Simply Accounting
Intuit Quickbooks
Sage Software
Timberline Accounting and Estimating
BuilderMT Construction Management
Zybertech HomeFront
Citrix
Lio-Target iSCSI
Embedded Linux development
Halliburton Landmark Compass, WellPlan, EDM
Shoptech E2
Get in Touch with Stephen Wagner: