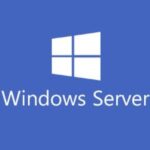 Today, I will be showing you howto install, configure, and deploy Windows Server Update Services (WSUS) on Windows Server 2022. I'll also show you how to use the WSUS MMC interface, approve/manage updates, and more!
This video will demonstrate the process of the WSUS role installation, post-installation tasks, first-time WSUS configuration wizard, and the WSUS MMC.
Check it out and feel free to leave a comment! Scroll down below for more information and details on the guide.
Who's this guide for
This guide is perfect for a seasoned IT professional or a beginner who is looking at getting experience with Windows Server 2022.
What's included in the video
In this guide I will walk you through the following:
Server Manager

Windows Server Update Services Role Installation
WSUS Considerations and Requirements

WID (Windows Internal Database)
SQL Express
GPO Group Policy Objects
WSUS Maintenance
Upstream and Downstream WSUS Servers
Bandwidth Optimization
WSUS Usage and Platform

WSUS Infrastructure Design
WSUS Synchronization Schedule
WSUS Language, Products, and Classifications selections
WSUS MMC Overview
"gpupdate /force" command usage
WSUS Update Approval
WSUS Reporting
Additional Information
Please see below (click to enlarge) for a WSUS GPO Configuration Example.
Please Note: This example contains configuration to automatically install updates. This example should only be used for workstations and not servers. Please use this example as a guide for your own study.
What's required
To get started you'll need:
1 x Server (Virtual Machine or Physical Server)
Microsoft Windows Server 2022 Licensing
A running Windows Server 2022 Instance (OSE)
A network router and/or firewall
Hardware/Software used in this demonstration
VMware vSphere
HPE DL360p Gen8 Server
Microsoft Windows Server 2022
pfSense Firewall
Blog Posts mentioned in this video