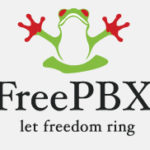 I found out today that some time ago, the G729 codec was released from all patents, and is now available free of charge to use on FreePBX (and probably Asterisk).
On fresh installation of the FreePBX SNG distribution, the G729 codec is pre-installed and ready to go out of the box, however if you have an older system that you have been maintaing and upgrading, G729 is not automatically installed.
As of version SNG7-PBX-64bit-1712-2 (with FreePBX 14.0.1.22) which was released on December 21st, 2017 the codec is included.
As per the release notes:
Open Source G729 codec is now present on installation
 Older installations can activate it with the 'g729' command
How to install G729
If you have an older install that you have been updating to the latest release, as per the release notes you must run the "g729" command. This will tell you if it is, or is not installed. If it is not installed, it will advised you to run the "yum -y install asterisk13-g729" command.
I ran the commands and installed the G729 codec on my system running SNG7-PBX-64bit-2002-2 (FreePBX Version 15.0.16.42, OS Version: 12.7.6-2002-2.sng7).
[root@pbx01 ~]# g729
 The Open Source G729 code is not installed.
 You can install it with the following command:
          yum -y install asterisk13-g729
[root@pbx01 ~]# yum -y install asterisk13-g729
The package then installed, I restarted the PBX, and g729 was available to use. I tested and it works great!