So you just completed your migration from an earlier version of vSphere up to vSphere 6.5 (particularly vCenter 6.5 Virtual Appliance). When trying to log in to the vSphere web client, you receive numerous "The VMware enhanced authentication plugin has updated it's SSL certificate in Firefox. Please restart Firefox.". You'll usually see 2 of these messages in a row on each page load.
You'll also note that the "Enhanced Authentication Plugin" doesn't function after the install (it won't pull your Active Directory authentication information).
To resolve this:
Uninstall all vSphere plugins from your workstation. I went ahead and uninstalled all vSphere related software on my workstation, this includes the deprecated vSphere C# client application, all authentication plugins, etc… These are all old.
Open up your web browser and point to your vCenter server (https://vCENTERSERVERNAME), and download the "Trusted root CA certificates" from VMCA (VMware certificate authority).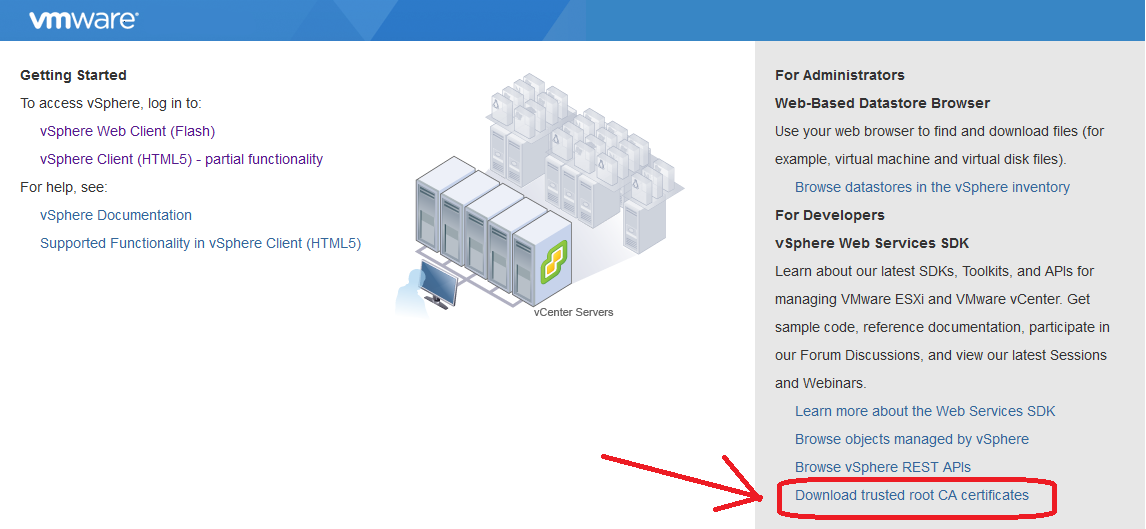 Download and extract the ZIP file. Navigate through the extracted contents to the windows certs. These root CA certificates need to be installed to your "Trusted Root Certification Authorities" store on your system, and make sure you skip the "Certificate Revocation List" file which ends in a ".r0".
To install them, right click, choose "Install Certificate", choose "Local Machine", yes to UAC prompt, then choose "Place all certificates in the following store", browse, and select "Trusted Root Certification Authorities", and finally finish. Repeat for each of the certificates. Your workstation will now "trust" all certificates issued by your VMware Certificate Authority (VMCA).
You can now re-open your web browser, download the "Enhanced Authentication Plugin" from your vCenter instance, and install. After restarting your computer, the plugin should function and the messages will no longer appear.
Leave a comment!