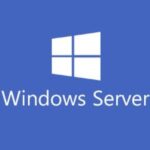 Today we're going to discuss and deploy Active Directory Certificate Services on a Windows Server 2022 Server. Additionally, we'll also be generating a domain certificate request inside of IIS and then assign the resultant certificate to a WSUS Server.
This video will demonstrate and explain the process of deploying a Windows Server 2022 Certification Authority with AD CS.
Check it out and feel free to leave a comment! Scroll down below for more information and details on the guide.
Who's this guide for
This guide is perfect for a seasoned IT professional or a beginner who is looking at getting experience with Windows Server 2022.
What's included in the video
In this guide I will walk you through the following:
Discussion

SSL Certificates (Host verification)
Internal Root Certification Authorities (Root CAs)
Internal Root CA vs Public Trusted Root CAs
HTTPS Scanning (Web Filtering) and SSL Certificates
Intermediate Certificate Authorities
Why ADCS?
AD CS Certificate Templates
Encryption
Certificate Issuance
Demonstration

Server Manager Role Installation
MMC Snap-in for Certificates (Local Computer)
Install Active Directory Certificate Services (AD CS)

Add Server Role
Root CA Trust Discussion
AD CS Installation on Domain Controller Installation
AD CS Prerequisites
Web Enrollment Discussion
AD CS and IIS Discussion

Install Internet Information Services (IIS) as pre-requisite
Configure Active Directory Certificate Services (AD CS)

Credentials
Role Configuration
Enterprise CA vs Standalone CA
Root CA vs Subordinate CA
Private Key Creation and Cryptographic options
Root CA Naming
Validity Period

Certification Authority MMC Usage
Root CA Replication to Domain ("gpupdate /force" and restart)
AD CS Certificate Templates Overview

Certificate Templates MMC
Duplicate and Customize Web Server Certificate Template
Enable Auto-Enrollment for Certificate Template

Use IIS to request certificate from Active Directory Certification Authority

Create Domain Certificate

Enable SSL on WSUS Server using Active Directory Certificate Services Certificate

Bind new certificate to IIS Web Server
Update GPO to reflect SSL URL and port number

Run "iisreset" on elevated command prompt

Demonstration Summary
What's required
To get started you'll need:
1 x Server (Virtual Machine or Physical Server)
Microsoft Windows Server 2022 Licensing
A running Windows Server 2022 Instance (OSE)
A network router and/or firewall
Hardware/Software used in this demonstration
VMware vSphere
HPE DL360p Gen8 Server
Microsoft Windows Server 2022
pfSense Firewall