Virtualization Consulting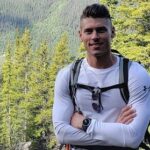 If you're looking for consulting, help, advice, or assistance with Virtualization, I can help!
With numerous years of experience I've helped many organizations with their Virtual Infrastructure. This includes assistance with implementation, managing, maintaining, supporting, and troubleshooting.
You could say I've become the "go to" guy for Virtualization, specifically (but not limited to) VMware vSphere, vCenter, and ESXi.
Click here for information on my rates and billing information.
Virtualization Services
To give you an idea as to how I can help, please see some examples below as to the work and services I have provided.
Virtualization Implementation

VMware vSphere Solution Design
VMware vSphere Sizing
VMware Solution Design
Hardware and Software Procurement

vSphere Upgrades

vCenter Upgrade
VMware ESXi Server Upgrade

Virtualization Issue Troubleshooting

vCenter Issue Troubleshooting
VM Issue Troubleshooting

Virtualization Networking
The extent of my skills and abilities aren't limited to the list above. Please feel free to reach out to see if I can be of assistance.
Availability
I am available locally as well as internationally to provide Virtualization Consulting services. Whether you're having a single issue you need help with or require a long-term virtualization resource, I'm here to help!
Additional Virtualization Content
And if you haven't had a chance, please take the opportunity to view some of the content and blog posts I've created covering Virtual Environments
Rates and Billing Information
For rates and billing information, you can head over to the "Hire Stephen Wagner" page on my blog. Don't hesitate to reach out if you have any questions.