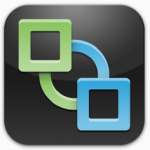 On VMware Horizon view after updating the view agent on the VM, you may notice that USB redirection stops working with the error "USB Redirection is not available for this desktop". This is due to an issue with the certificates on the VDI host (The VM running the VDI OS), after the VMware view agent upgrade is completed.
To resolve this you must use MMC, open the local computer certificate store, browse to "VMwareView\Certificates", delete the agent certificates (for the local agent), and finally reboot for the agent to regenerate the certificates.
See below for instructions:
While connected to the VM running the VDI OS, click Start, type "mmc.exe" (without quotations), and open the Microsoft Management Console.

Open the "Add/Remote Snap-in" wizard.

We must now open the local certificate store on the local computer. Select "Certicates" on the Available Snap-ins, click "Add", select "Computer Account", then proceed to choose "Local Computer" and complete the wizard.

Expand the "Certificates (Local Computer)" on the left underneath "Console Root". Expand "VMwareView", then expand and select "Certificates". Select the certificate on the right that matches the local computer name of the VDI host, right click and select "Delete". You may have to do this multiple times if multiple certificates exist for the local computer.

Restart the VDI host. And USB redirection should now be working!
Cheers to VDI!