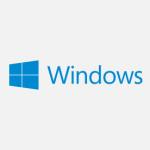 You can now download the Windows 10 May 2019 – 1903 update!
You can use the Microsoft "Update Assistant" available at
https://www.microsoft.com/en-ca/software-download/windows10. Or you can use the Windows 10 Media Creation tool to make an ISO or upgrade an installation (available at the same link).
Windows 10 1903 is also available on VLSC.
Remember, if you need to install the Windows 10 RSAT tools, check out
https://www.stephenwagner.com/2018/10/05/windows-10-1809-october-update-rsat/ as this link has the instructions to install them on the May 2019 1903 update.
Successful installations
In case you're worried about bugs, I've listed some of the machines I've successfully upgraded below:
Lenovo X1 Carbon, 1809 to 1903 – No issues
Windows 10 VM on VMware ESXi 6.5 (VDI with GRID sVGA) – No issues