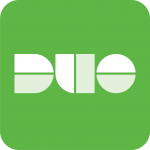 Want to see DUO Two-Factor Authentication in action? I've created a number of demo videos showing DUO 2FA being used on numerous different platforms. You can see how DUO works with these platforms, and the experience a user can expect when using two-factor authentication from Duo Security.
Duo 2FA is a great way to secure your environment whether it's servers, workstations, VDI, firewalls, or even WordPress!
And remember, I sell Duo licensing and provide consulting services to help set it up!
The following video playlist contains:
Video demo playlist
Feel free to reach out to me if you need a quote, want to buy, or need help implementing Duo Security Two-Factor Authentication!
Don't forget to check out my corporate blog post to "Secure your business and enterprise IT systems with Multi Factor Authentication (MFA)"!
For more content on my blog on Duo Security, visit: https://www.stephenwagner.com/category/duo-mfa/
For more content on my corporate blog on Duo Security, visit: https://www.digitallyaccurate.com/blog/category/vendors/duo-security/