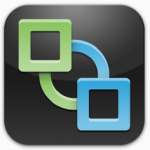 In response to COVID 19, VMware has extended their VMware Horizon 7 trial offering up to 90 days and includes 100 users. This includes both VMware Horizon 7 On-Premise, as well as VMware Cloud on AWS.
This is great if you're planning or about to implement and deploy VMware Horizon 7.
In it's simplest form, Horizon 7 allows an organization to virtualize their end user computing. No more computers, no more desktops, only Zero clients and software clients. Not only does this streamline the end user computing experience, but it enables a beautiful remote access solution as well.
And Horizon isn't limited to VDI… You can install the VMware Horizon Agent on a Physical PC so you can use VDI technologies like Blast Extreme to remote in to physical desktops at your office. It makes the perfect remote access solution. Give it a try today with an evaluation license!
To get your evaluation license, please visit https://my.vmware.com/en/web/vmware/evalcenter?p=horizon-7.