This month on June 23rd, HPE is hosting their annual HPE Discover event. This year is a little bit different as COVID-19 has resulted in a change of the usual in-person event, and this year's event is now being hosted as a virtual experience.
I expect it'll be the same great content as they have every year, only difference is you'll be able to virtually experience it from the comfort of your own home.
I'm especially excited to say that I've been invited to be special VIP Influencer for the event, so I'll be posting some content on Twitter, LinkedIn, and of course generating some posts on my blog.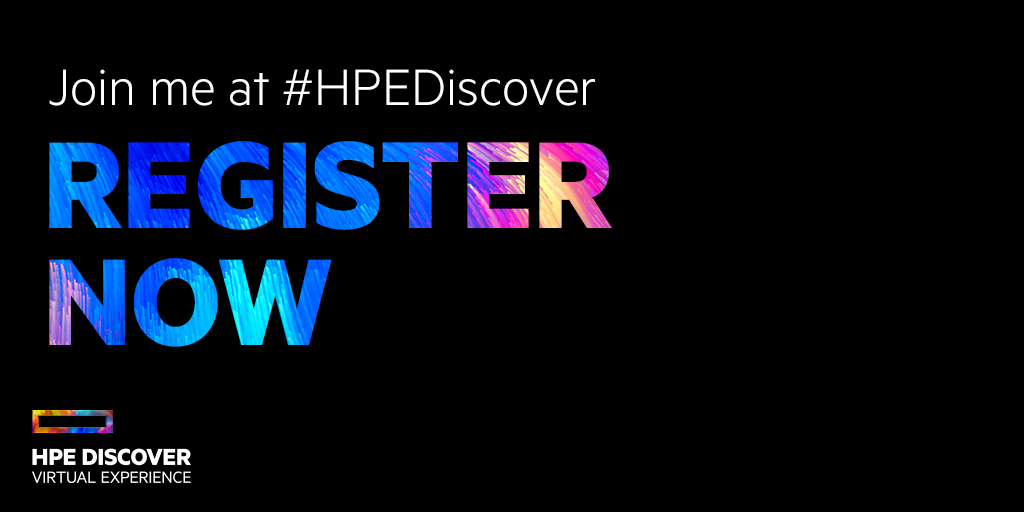 Stay tuned, and don't forget to register at: https://www.hpe.com/us/en/discover.html
The content catalog is now live!