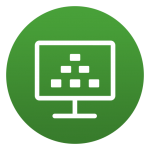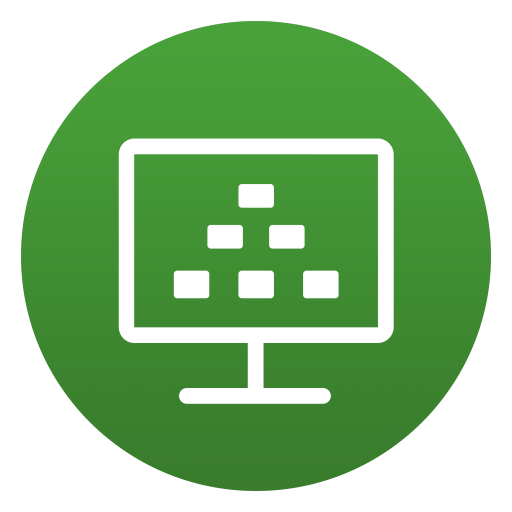 Well, after using the VMware Horizon Client mobile app (for Android) for a year, I finally decided to do a little write up and review. I use the android client regularly on my Samsung Tab E LTE tablet, and somewhat infrequently on my Samsung Galaxy S9+ mobile phone (due to the smaller screen).
Let's start off by briefly explaining what VMware Horizon View is, what the client does, and finally the review. I'll be including a couple screenshots as well to give an idea as to how the interface and resolution looks on the tablet itself.
The VMware Horizon Client mobile app for android is available at: https://play.google.com/store/apps/details?id=com.vmware.view.client.android
What is VMware Horizon View
VMware Hoirzon View is a product and solution that enables VDI technology for a business. VDI stands for Virtual Desktop Infrastructure. When a business uses VDI, they virtualize their desktops and use either thin clients, zero clients, or the view client to access these virtualized desktops. This allows the business to utilize all the awesome technologies that virtualization brings (DRS, High Availability, Backup/DR, high performance, reduced hardware costs) and provide rich computing environments to their users. The technology is also particularly interesting in the fact that it provides amazing remote access capabilities as one can access their desktop very easily with the VMware View Client.
When you tie this on to an advanced security technology such as Duo's MFA product, you can't go wrong!
In special case or large environments, enormous cost savings can be realized when implementing VDI.
What is the VMware Horizon View Mobile client for Android
As mentioned above, to access one's virtualized desktop a client is needed. While a thin client or zero client can be used, this is beyond the scope of this post as here we are only discussing the VMware View client for Android.
You can download the VMware View client for Android from the App store (link here).
The VMware Horizon View Mobile client for Android allows you to connect to your VDI desktop remotely using your Android based phone or tablet. Below is a screenshot I took with my Samsung Tab E LTE tablet (with the side bar expanded):
VMware Horizon View Mobile Client for Android Experience
Please Note: There is more of the review below the screenshots. Scroll down for more!
The app appears to be very lightweight, with an easy interface. Configuration of View Connections Servers, or UAG's (Unified Access Gateways) is very simple. The login process performs with RADIUS and/or MFA as the desktop client would. In the examples below, you'll notice I use Duo's MFA/2FA authentication solution in combination with AD logins.
The interface is almost identical to the desktop client with very little differences. The configuration options are also very similar and allow customization of the app, with options for connection quality as an example.
As you can see above, the RADIUS and Duo Security Login prompts are fully functional.
The resolution is perfect for the tablet, and is very usable. The touch interface works extremely well, and text input works as good as it can. While this wouldn't be used as a replacement for the desktop client, or a thin/zero client, it is a valuable tool for the mobile power user.
With how lightweight and cheap tablets are now, you could almost leave your tablet in your vehicle (although I wouldn't recommend it), so that in the event of an emergency where you need to access your desktop, you'd be able to using the app.
Pros:
Fluid interface
Windows 10 touch functionality works great
Resolution Support
Samsung Dex is fully supported
Webcam redirection works
Works on Airplanes using in flight WiFi
Cons:
Bandwidth usage
Saving credentials via Fingerprint Scanner would be nice (on the S8+ and S9+)
My Usage
Being in IT, I've had to use this many times to log in and manage my vSphere cluster, servers, HPE iLo, check temperatures, and log in to customer environments (I prefer to log in using my VDI desktop, instead of saving client information on the device I'm carrying with me). It's perfect for these uses.
I also regularly use VDI over LTE. Using VDI over mobile LTE connections works fantastic, however you'll want to make sure you have an adequate data plan as the H.264 video stream uses a lot of bandwidth. Using this regularly over LTE could cause you to go over your data limits and incur additional charges.
Additional Information
Samsung Dex
The VMware Horizon View Mobile Client for Android also supports Samsung Dex. This means that if you have a Dex dock or the Dex pad, you can use the mobile client to provide a full desktop experience to a monitor/keyboard/mouse using your Samsung Galaxy phone. I'll be doing a write up later to demo this (it works great).
VMware Horizon Client for Chrome OS
VMware also has a client for Chrome OS, so that you can use your Chromebook to connect to your VDI desktop. You can download VMware Horizon Client for Chrome OS here: https://chrome.google.com/webstore/detail/vmware-horizon-client-for/ppkfnjlimknmjoaemnpidmdlfchhehel