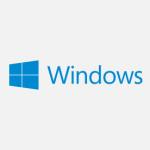 Just a few words of warning when upgrading your VMware vSphere Windows 10 virtual machines to Windows 10 Version 1809 (October Update). When upgrading, after the first restart, you may notice multiple BSOD (Blue Screen of Death) with the error "Driver PNP Watchdog". This will fail the upgrade. This issue may also occur on the Windows 10 Version 1903 (May Update).
Update – November 14 2018: This issue is still occurring on upgrades using the re-released November version of the October update.
Update and Fix – November 26th 2018: A very big thank you goes out to my reader Werner, who advised that the issue only occurs if the VM is in a snapshotted state. After his comment on this post, I decided to try upgraded without the VM in a snapshot state and it worked! Thanks Werner!
When the upgrade fails, the system will re-attempt until utlimately failing and reverting to the previous version of Windows 10.
In my case, I had a successful upgrade on numerous physical workstations, and a snapshot, so I decided to uninstall both the VMware tools agent, and VMware Horizon View agent. This had no affect and the VM still wouldn't perform an upgrade.
I'm not sure if it's the fact that it's a VM, the VMware tools install, or the VMware Horizon View agent install, however I highly recommend waiting to upgrade until all the bugs get sorted out.
Leave a comment if you have anything to add! 🙂