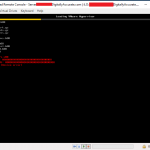 Unable to boot ESXi from USB or SD Card on HPe Proliant Server
After installing HPe iLO Amplifier on your network and updating iLO 4 firmware to 2.60 or 2.61, you may notice that your HPe Proliant Servers may fail to boot ESXi from a USB drive or SD-Card.
This was occuring on 2 ESXi Hosts. Both were HPe Proliant DL360p Gen8 Servers. One server was using an internal USB drive for ESXi, while the other was using an HPe branded SD Card.
The issue started occuring on both hosts after a planned InfoSight implementation. Both hosts iLO controllers firmware were upgraded to 2.61, iLO Amplifier was deployed (and the servers added), and the amplifier was connected to an HPe InfoSight account.
Please see below for errors:
Errors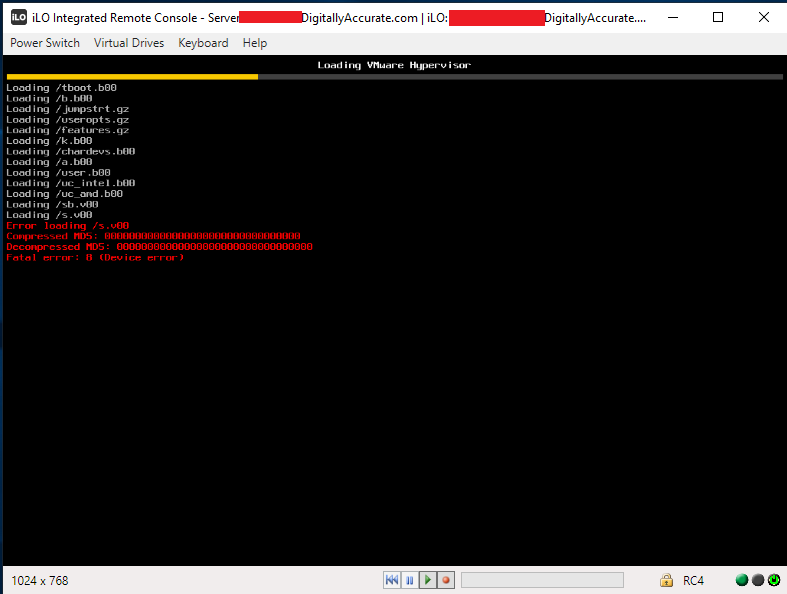 Error loading /s.v00
 Compressed MD5: 00000000000000000000000000
 Decompressed MD5: 00000000000000000000000000
 Fatal error: 8 (Device Error)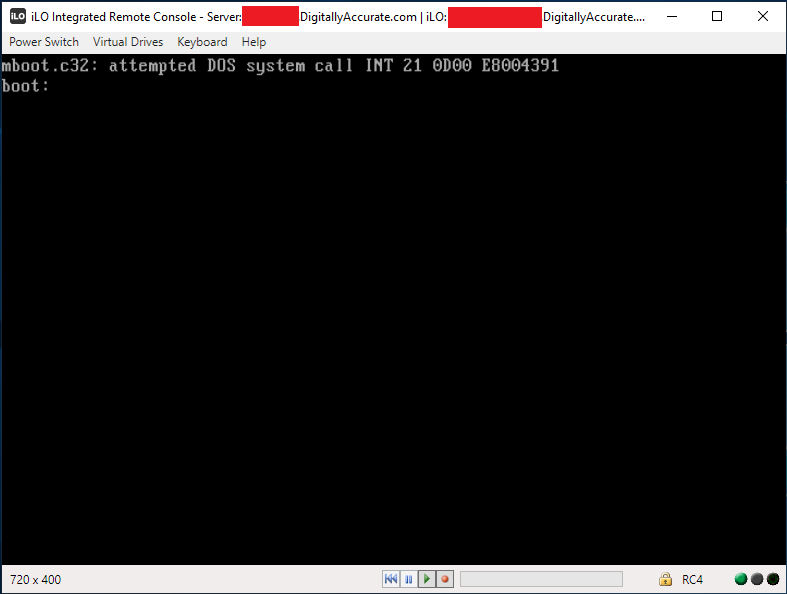 mboot.c32: attempted DOS system call INT 21 0d00 E8004391
 boot:

Symptoms
This issue may occur intermittently, on the majority of boots, or on all boots. Re-installing ESXi on the media, as well as replacing the USB/SD Card has no effect. Installation will be successful, however you the issue is still experiences on boot.
HPe technical support was unable to determine the root of the issue. We found the source of the issue and reported it to HPe technical support and are waiting for an update.
The Issue and Fix
This issue occurs because the HPe iLO Amplifier is running continuous server inventory scans while the hosts are booting. When one inventory completes, it restarts another scan.
The following can be noted:
iLO Amplifier inventory percentage resets back to 0% and starts again numerous times during the server boot
Inventory scan completes, only to restart again numerous times during the server boot
Inventory scan resets back to 0% during numerous different phases of BIOS initialization and POST.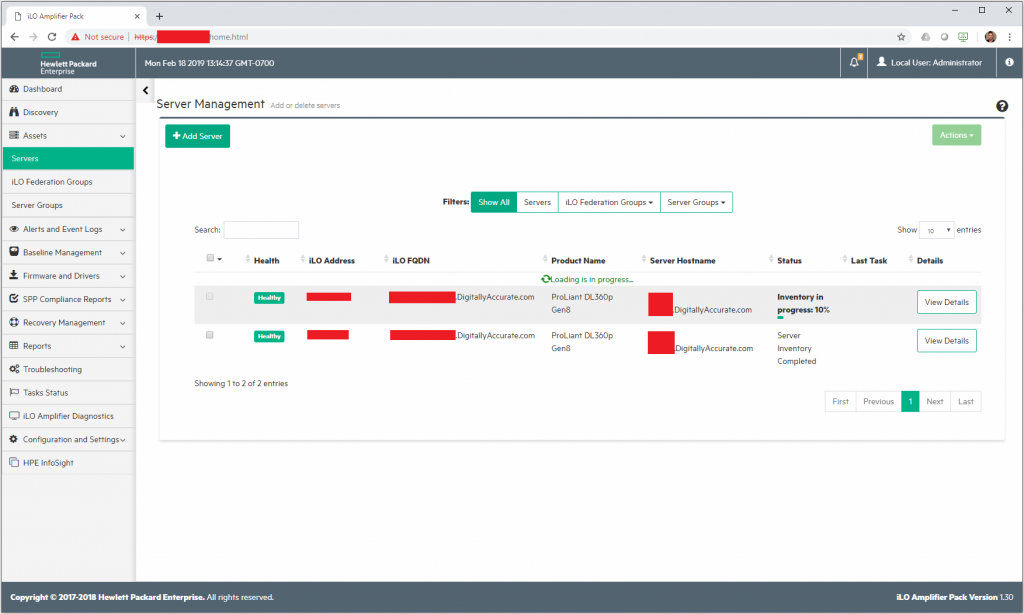 We noticed that once the HPe iLO Amplifier Virtual Machine was powered off, not only did the servers boot faster, but they also booted 100% succesfully each time. Powering on the iLO Amplifier would cause the ESXi hosts to fail to boot once again.
I'd also like to note that on the host using the SD-Card, the failed boot would actually completely lock up iLO, and would require physical intervention to disconnect and reconnect the power to the server. We were unable to restart the server once it froze (this did not happen to the host using the USB drive).
There are some settings on the HPe iLO amplifier to control performance and intervals of inventory scans, however we noticed that modifying these settings did not alter or stop the issue, and had no effect.
Make sure your iLO amplifier is powered off during any maintenance to avoid hosts freezing/failing to boot.