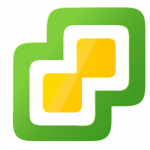 We've all been in the situation where we need to install a driver, vib file, or check "esxtop". Many advanced administration tasks on ESXi need to be performed via shell access, and to do this you either need a console on the physical ESXi host, an SSH session, or use the Remote vCLI.
In this blog post, I'm going to be providing a quick "How to" enable SSH on an ESXi host in your VMware Infrastructure using the vCenter flash-based web administration interface. This will allow you to perform the tasks above, as well as use the "esxcli" command which is frequently needed.
This method should work on all vCenter versions up to 6.7, and ESXi versions up to 6.7.
How to Enable SSH on an ESXi Host Server
Log on to your vCenter server.

On the left hand "Navigator" pane, select the ESXi host.

On the right hand pane, select the "Configure" tab, then "Security Profile" under "System.

Scroll down and look for "Services" further to the right and select "Edit".

In the "Edit Security Profile" window, select and highlight "SSH" and then click "Start".

Click "Ok".
This method can also be used to stop, restart, and change the startup policy to enable or disable SSH starting on boot.
Congratulations, you can now SSH in to your ESXi host!