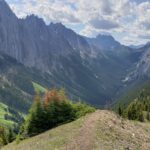 Sunday (July 14th, 2019) we had the opportunity to hike King Creek Ridge. I'd considering this hike a moderate hike, very steep, and can be completed in a short amount of time. Taking the traditional route to the summit, it took us around just under an hour. This hike is located in Kananaskis Country, and there is no cell reception anywhere on the trail.
There are other trails (and alternate trails) along this path. I do not recommend taking these or attempting these. Please read below to find out why.
AllTrails Link: https://www.alltrails.com/trail/canada/alberta/king-creek-trail
King Creek Ridge is a steep ascent to an altitude of around 2,400m (7,874ft), so it'll require some cardio. I completed this hike with my friend Elisha, and her step-dad Tim!
On this hike, we met a nice group of other hikers who mentioned that they read in a book (that was 15 years old), about a loop on this trail. Once at the summit, they planned to go down the Mount Hood route to complete the loop. Using the map I had downloaded to my mobile, I actually had a copy of the Mount Hood route, so we figured we'd attempt it as well.
Mount Hood Route Detour
IMPORTANT: DO NOT ATTEMPT THE MOUNT HOOD ROUTE! IT IS AN OLD ROUTE AND THERE IS NO VISIBLE TRAIL. IT'S FULL OF DENSE BUSH, LIMITED VISIBILITY, AND HAS WILDLIFE (BEARS).
Once we had our time at the summit and relaxed (we flew up there pretty quick), we decided to try and locate the path down to the valley to complete the Mount Hood route. We located a small channel that was very steep and full of loose rocks (extremely dangerous). After navigating down, we noticed that an avalanche or weather related incident had damaged the path and it was simply a cliff. We proceeded to find a different way to go down in to the valley after doing a big of climbing down.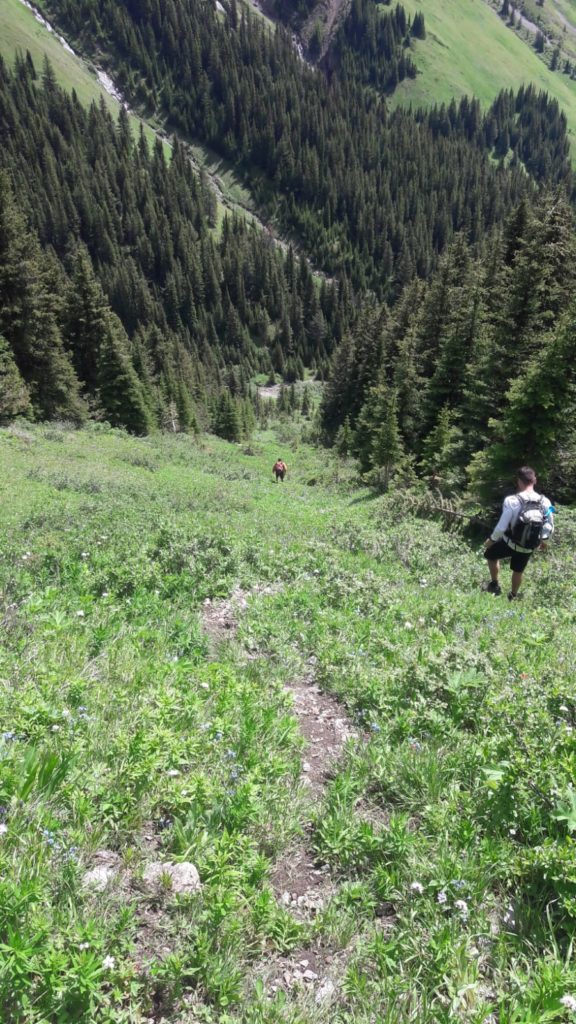 After the dangerous part, we found a steep path down (shown above) that we used to get in to the valley. Unfortunately this was short lived. Once getting in to the valley, we approached bush that was ~5 ft high, and numerous places to be ambushed by bears. We had to use boulders to throw in to the bushes ahead to make sure there were no bears further up (also using regular bursts of the air horn).
Finally once we made it to the creek, we realized using the GPS that the Mount Hood Route was extremely old and grown over. There was no visible trail for Mount Hood Route. We continued along the creek (walking in/over it) for some time until it became so difficult and dangerous that we decided we had to turn around and go back.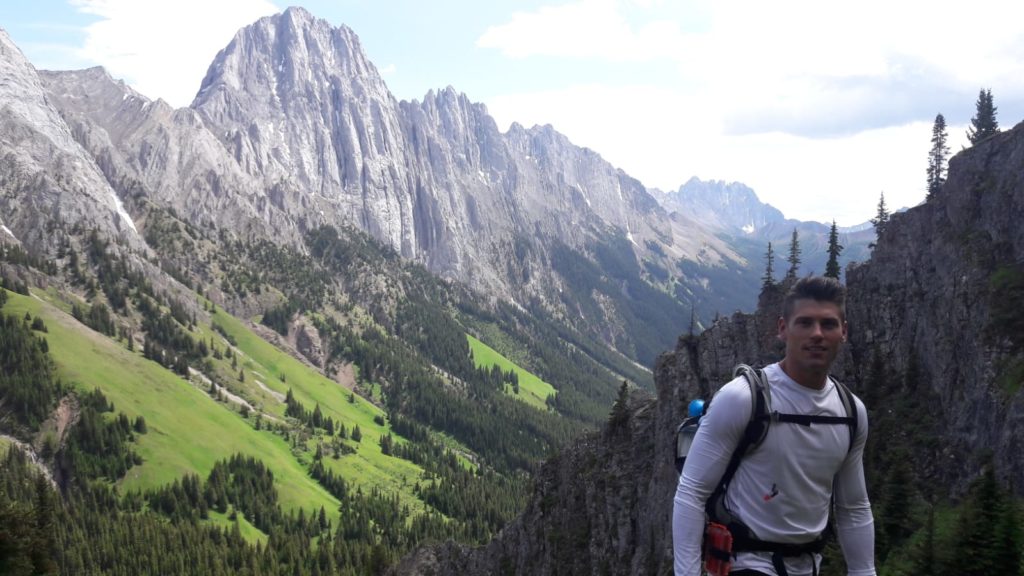 The hike/climb back up to the summit of the King Creek Ridge hike was grueling. It was one of the steepest hikes I've done, and finished with sections that we actually had to climb (using our hands) to get back to the King Creek Ridge summit.
Back on to King Creek Ridge
So the detour, while extremely dangerous and unnerving, actually made the hike as long as we had originally wanted it, and as fun as we had hoped, so it turned out pretty good (after we realized we weren't going to be stuck in the valley all night, lol).
We finally descended down the way we had originally came up, and all in all the day turned out to be amazing! The hiking trail actually was extremely busy later on in the afternoon by the time we went down.
King Creek Ridge Hike Pictures
Below are pictures from the hike, please click to enter the attachment page, and then click again to enlarge. The below are low quality thumbnails, when you click on the image it will open the high-resolution image.
Stay safe, be bear aware, and always verify trails exist before you head out on to them!