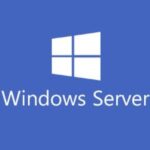 With the recent release of Microsoft Windows Server 2022, I felt I needed to give it a shot. Join me as I install Windows Server 2022.
These instructions are also valid for previous versions of Microsoft Windows Server.
This video will demonstrate and explain the process of installing, configuring, and deploying a Windows Server 2022 instance.
Check it out and feel free to leave a comment! Scroll down below for more information and details on the guide.
Who's this guide for
This guide is perfect for a seasoned IT professional or a beginner who is looking at getting experience with installing Windows Server 2022.
What's included in the video
In this guide I will walk you through the following:
Installing Windows Server 2022 (with Desktop Experience)
Document a new Server Installation
VMware Tools Installation
Configuring Network Settings
Computer Name Change
Windows Server 2022 Server Manager Overview
Windows Updates
What's required
To get started you'll need:
1 x Server (Virtual Machine or Physical Server)
Microsoft Windows Server 2022 Licensing
A network router and/or firewall
Hardware/Software used in this demonstration
VMware vSphere
HPE DL360p Gen8 Server
Microsoft Windows Server 2022
pfSense Firewall