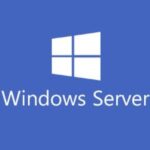 Today, I will show you how to create an Active Directory Domain on Windows Server 2022.
This video will demonstrate and explain the process of configuring, and deploying a Windows Server 2022 instance as a Domain Controller, DNS Server, and DHCP Server and then setting up a standard user.
Check it out and feel free to leave a comment! Scroll down below for more information and details on the guide.
Who's this guide for
This guide is perfect for a seasoned IT professional or a beginner who is looking at getting experience with installing Windows Server 2022.
What's included in the video
In this guide I will walk you through the following:
Document a new Server Installation and domain
Promote a Windows Server 2022 Server to a Domain Controller with Active Directory

Installation and configuration of Microsoft Active Directory
Promote a server as a new domain controller

Overview of Forest Functional Level
Overview of Domain Functional Level
Overview of DSRM (Domain Services Restore Mode) and Password

Installation and configuration of DNS Role
Installation and configuration of DHCP Role

Setup and configuration of a new user account on domain
Creation of DHCP Scope for Network
What's required
To get started you'll need:
1 x Server (Virtual Machine or Physical Server)
Microsoft Windows Server 2022 Licensing
A running Windows Server 2022 Instance (OSE)
A network router and/or firewall
Hardware/Software used in this demonstration
VMware vSphere
HPE DL360p Gen8 Server
Microsoft Windows Server 2022
pfSense Firewall