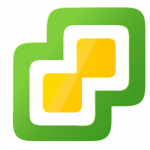 Over the years I've come across numerous posts, blogs, articles, and howto guides that provide information on when to use iSCSI port binding, and they've all been wrong!
I felt the need to write up a post and explain why and when you should use iSCSI port Binding on VMware vSphere.
This post and information applies to all versions of VMware vSphere including 5, 5.5, 6, 6.5, 6.7, and 7.0.
See below for a video version of the blog post:
What does iSCSI port binding do
iSCSI port binding binds an iSCSI initiator interface on a ESXi host to a vmknic and configures accordingly to allow multipathing in a situation where both vmknics are residing in the same subnet.
In normal circumstances without port binding, if you have multiple vmkernels on the same subnet, the ESXi host would simply choose one and not use both for transmission of packets, traffic, and data. iSCSI port binding forces the iSCSI initiator to use that adapter for both transmission and receiving of iSCSI packets.
In most simple SAN environments, there are two different types of setups/configurations.
Multiple Subnet – Numerous paths to a storage device on a SAN, each path residing on separate subnets. These paths are isolated from each other and usually involve multiple switches.
Single Subnet – Numerous paths to a storage device on a SAN, each path is on the same subnet. These paths usually go through 1-2 switches, with all interfaces on the SAN and the hosts residing on the same subnet.
I.T. professionals should be aware of the the issues that occur when you have a host that is multi-homed with multiple NICs on the same subnet.
In a normal typical scenario with Windows and Linux, if you have multiple adapters residing on the same subnet you'll have issues with broadcasts and transmission of packets, and in most cases you have absolutely no control over what communications are initiated over what NIC due to the way the routing table is handled. In most cases all outbound connections will be initiated through the first NIC installed in the system, or whichever one is inside of the primary route in the routing table.
When to use iSCSI port binding
This is where iSCSI Port Binding comes in to play. If you have an ESXi host that has vmknics sitting on the same subnet, you can bind the iSCSI initiators to the physical NICs. This allows multiple iSCSI connections on multiple NICs residing on the same subnet to transmit and handle the traffic properly.
So the general rule of thumb is:
One subnet, iSCSI port binding is the way to go!
Two or more subnets, do not use iSCSI Port Binding! It's just not needed since all vmknics are residing on different subnets.
Additional Information
Here's two links to VMWare documentation explaining this in more detail:
For more information on configuring a vSphere Distributed Switch for iSCSI MPIO, click here!