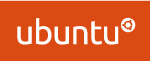 In this post, I'm going to provide instructions and a guide on how to install the Horizon Agent for Linux on Ubuntu 20.04 LTS. This will allow you to run and connect to an Ubuntu VDI VM with VMware Horizon View.
In the past I've created instructions on how to do this on earlier versions of Ubuntu, as well as RedHat Linux, but it's getting easier than ever and requires less steps than previous guides.
I decided to create the updated tutorial after purchasing an AMD S7150 x2 and wanted to get it up and running with Ubuntu 20.04 LTS and see if it works.
I also highly recommend reading the documentation made available for VMware Horizon: Setting Up Linux Desktops in Horizon.
Requirements
VMware Horizon View 8 (I'm running version 2103)
Horizon Enterprise or Horizon for Linux Licensing
Horizon VDI environment that's functioning and working
Ubuntu 20.04 LTS Installer ISO (download here)
Horizon Agent for Linux (download here)
Functioning internal DNS
Instructions
Create a VM on your vCenter Server, attached the Ubuntu 20.04 LTS ISO, and install Ubuntu
Install any Root CA's or modifications you need for network access (usually not needed unless you're on an enterprise network)
Update Ubuntu as root
apt update
apt upgrade
Install software needed for VMware Horizon Agent for Linux as root
apt install openssh-server python python-dbus python-gobject open-vm-tools-desktop
Install your software (Chrome, etc.)
Install any vGPU or GPU Drivers you need before installing the Horizon Agent
Install the Horizon Agent For Linux as root (Enabling Audio, Disabling SSO)
./install_viewagent.sh -a yes -S no
Reboot the Ubuntu VM
Log on to your Horizon Connection Server
Create a manual pool and configure it
Add the Ubuntu 20.04 LTS VM to the manual desktop pool
Entitle the User account to the desktop pool and assign to the VM
Connect to the Ubuntu 20.04 Linux VDI VM from the VMware Horizon Client
And that's it, you should now be running.
As for the AMD S7150 x2, I noticed that Ubuntu 20.04 LTS came with the drivers for it called "amdgpu". Please note that this driver does not work with VMware Horizon View. After installing "mesa-utils", running "glxgears" and "glxinfo" it did appear that 3D Acceleration was working, however after further investigation it turned out this is CPU rendering and not using the S7150 x2 GPU.
You now have a VDI VM running Ubuntu Linux on VMware Horizon View.