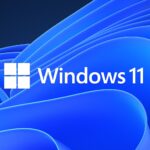 When attempting to upgrade to Windows 11, you may receive the message "This PC doesn't currently meet Windows 11 system requirements".
Windows 11 has a new set of minimum system requirements and these include certain CPUs as well as a TPM 2.0 (Trusted Platform Module Version 2.0) chip.
I ran in to this issue on a Lenovo X1 Carbon as well as an HP Z240 Workstation. The Lenovo X1 Carbon does have a TPM 2 chip, however still would not install.
If you're trying to a fresh installation instead of an upgrade, please see Windows 11 Fresh Install – This PC can't run Windows 11 for instructions on performing a Fresh install with TPM and Secure Boot bypass.
The Problem
You'll see this message if your system doesn't meet the minimum requirements.
On most systems, you'll see the following 2 prequisite checks fail:
"The processor isn't supported for this version of Windows"
"The PC must support TPM 2.0."
One thing to note is that you may see these messages even if your system has a TPM 2.0 chip.
You'll also need to make sure your system has UEFI/EFI and has Secure Boot enabled.
The Fix
You have TPM 2.0 but can't upgrade to Windows 11
Try to check and see if you have a TPM 2.0 chip. Most systems purchased in the last 6 years probably have a TPM 2 chip that just needs to be enabled via the system BIOS or UEFI.
If you boot to your BIOS/UEFI, you can attempt to enable the TPM 2.0 chip.
You may also already have it enabled, however it is configured to run at version 1.2. If this is the case, change it to version 2.0.
You'll also need to make sure you have "Secure boot" enabled.
Bypass the check for TPM 2.0
If you don't have TPM 2.0, you can disable the TPM 2.0 check on the Windows 11 installer. Please note, you still require TPM 1.2 for this bypass to function.
To do this, we must make a registry key.
Start -> Run -> "regedit.exe" (without quotations)
Navigate to "HKEY_LOCAL_MACHINE\SYSTEM\Setup\MoSetup"
On the right pane, right-click an empty space, select "New", and select "DWORD (32-bit) Value"
Name it: "AllowUpgradesWithUnsupportedTPMOrCPU" (without quotations)
Set it to "1" (without quotations)
After creating this, it should appear like so:
After setting this you should now be able re-launch the Windows 11 installer, and successfully install Windows 11. You'll now notice the new message below:
Simply "Accept" the warning and continue!
Please Note: Microsoft has warned that by using this TPM 2.0 bypass, you may run in to compatibility issues: "Your device might malfunction due to these compatibility or other issues. Devices that do not meet these system requirements will no longer be guaranteed to receive updates, including but not limited to security updates."
You'll see this disclaimer and warning on the Windows 11 installer after enabling the TPM 2.0 check bypass.
Additional Resources