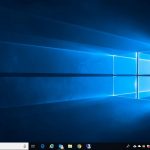 Since I've installed and configured my Nvidia GRID K1, I've been wanting to do a graphics quality demo video. I finally had some time to put a demo together.
I wanted to highlight what type of graphics can be achieved in a VDI environment. Even using an old Nvidia GRID K1 card, we can still achieve amazing graphical performance in a virtual desktop environment.
This demo outlines 3D accelerated graphics provided by vGPU.
Demo Video
Please see below for the video:
Information
Demo Specifications
VMware Horizon View 7.8
NVidia GRID K1
GRID vGPU Profile: GRID K180q
HPE ML310e Gen8 V2
ESXi 6.5 U2
Virtual Desktop: Windows 10 Enterprise
Game: Steam – Counter-Strike Global Offensive (CS:GO)
Please Note
Resolution of the Virtual Desktop is set to 1024×768
Blast Extreme is the protocol used
Graphics on game are set to max
Motion is smooth in person, screen recorder caused some jitter
This video was then edited on that VM using CyberLink PowerDirector
vGPU is being used on the VM